I. HIFU Principle:
Use high energy ultrasound focusing the treatment position, so that the skin tissue create the thermal, and make high-speed friction cells to stimulate collagen. Such heat effect will not hurt the epidermis, because the treatment fast and direct access to the treatment site within 0-0.5 seconds, without touching the surrounding tissue and can be passed directly to the superficial tendon membrane system (SMAS), so it can be done firm skin while pulling the muscle layer, thin face up to the progressive effect
II. Application of HIFU:
l. Suitable for people over 30, the skin just started to enter the aging, a single therapy can help accelerate the active cells, the treatment effect is more significant and long-lasting.
l. Suitable for people over 40, the skin issues has appeared sagging and loose, we recommend use different technologies of treatment to ensure effective retard aging and significantly improve the skin problem.
III. Treatment position of HIFU:
Forehead, eyes, cheekbones, apples muscle, cheeks, chin and neck such as sagging skin aging phenomenon.
IV. Feature of HIFU:
1. Quick & short treatment time : 30 MINS one face treatment
2. SMAS contraction : collagen remodeling , elastine fiber contraction
3. None downtime : skin just become red within the first several hours , then skin recover .
4. Instant result will be checked from the second month to the nine month , good result will last 2-3 years
5. Totally non-invasive
IV. Specifications of HIFU:
Energy type
HIFU (high intensity focused ultrasound)
LCD screen
10" color touch LCD screen
HP number
1
Power
0.1-2.0J/cm2
Length
5.0-25mm
Cartridge
4.0MHz,3.0mm--10,000 shots
7.0MHz,4.5mm--10,000 shots
Voltage
AC110V-240V.50/60Hz
We can offer the door to door service by air or by sea; just depend on your actual request. Such as DHL, UPS, TNT, FEDEX by air; and the sea transportations.
Certificates: (if cooperating with Adss Company, our business is protected by government, also it will shows our machines are very safe to use)
Beauty Expo: (every year ADSS will go abroad to take part in foreign beauty expo,most clients came to test our machines by person and bought our machines continuously. They love the procedure of our machines. Just give them a shot!
ADSS Factory, if any chance, you can come to our company for a visit,it will surprise you!
About ADSS Group:
We are the professional manufacturer of aesthetic devices & medical laser equipments in Beijing, China. It established in August 2005, a high-tech company engaged in R&D, production, sales and after-sale services, and a part of IT area.
A professional team has been built with rich knowledge and experience in optics, medicine, machinery and electricity, leading this field in China.
The first manufacturer among Chinese suppliers to adopt international standard production line in July 2008. Most spare parts imported from the global renowned producer, such as laser source, water pump, power supply control block, filter, capacitor, LCD screen, xenon lamp, "plug and play" handpiece connectors... All kinds of certificates available in ADSS.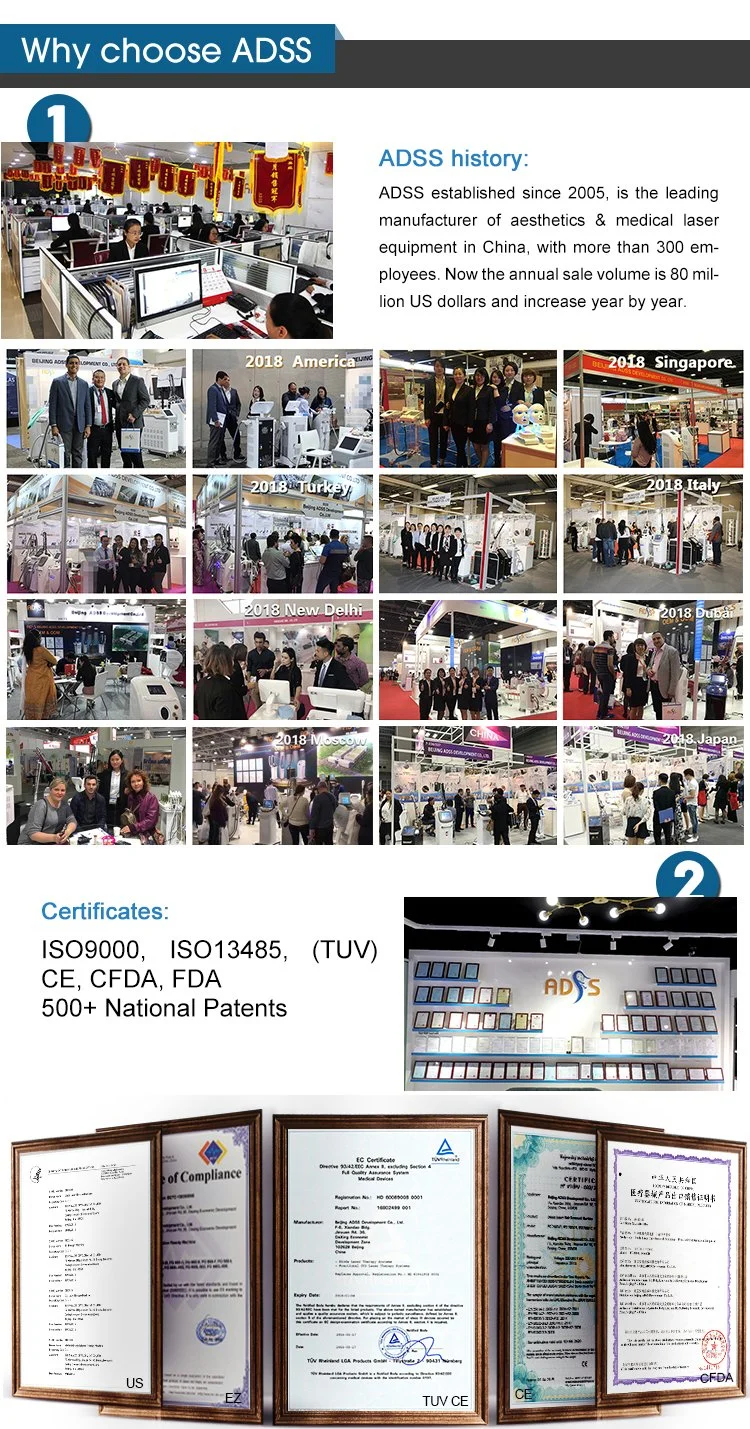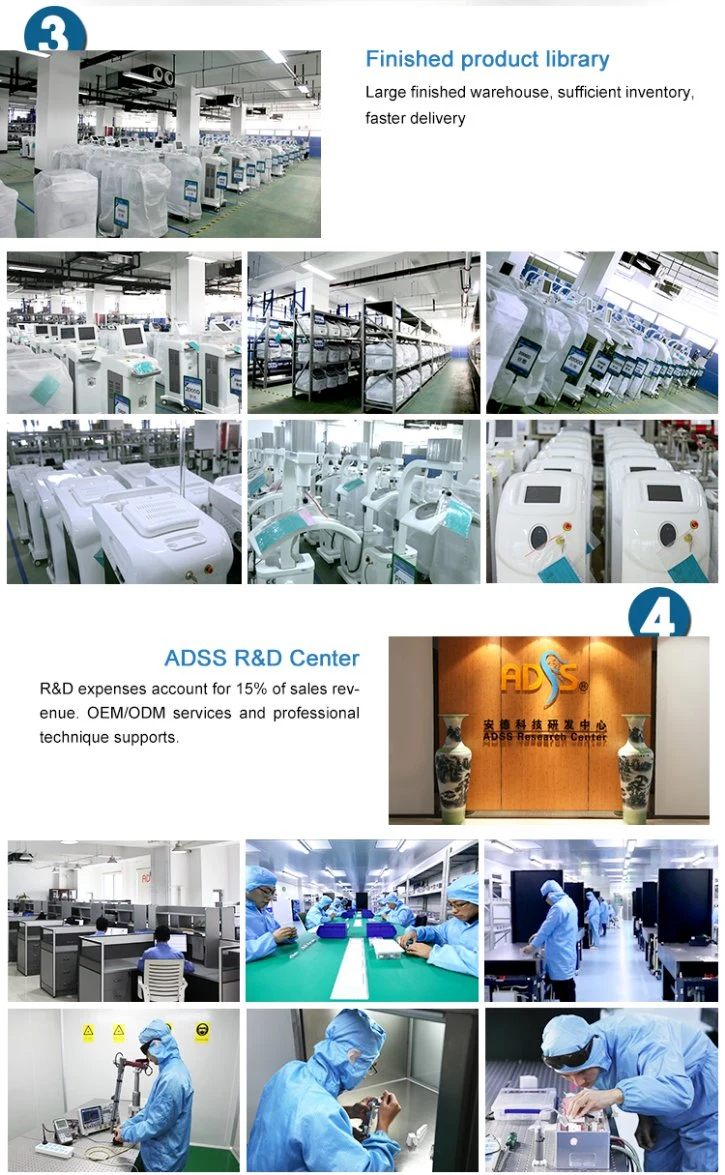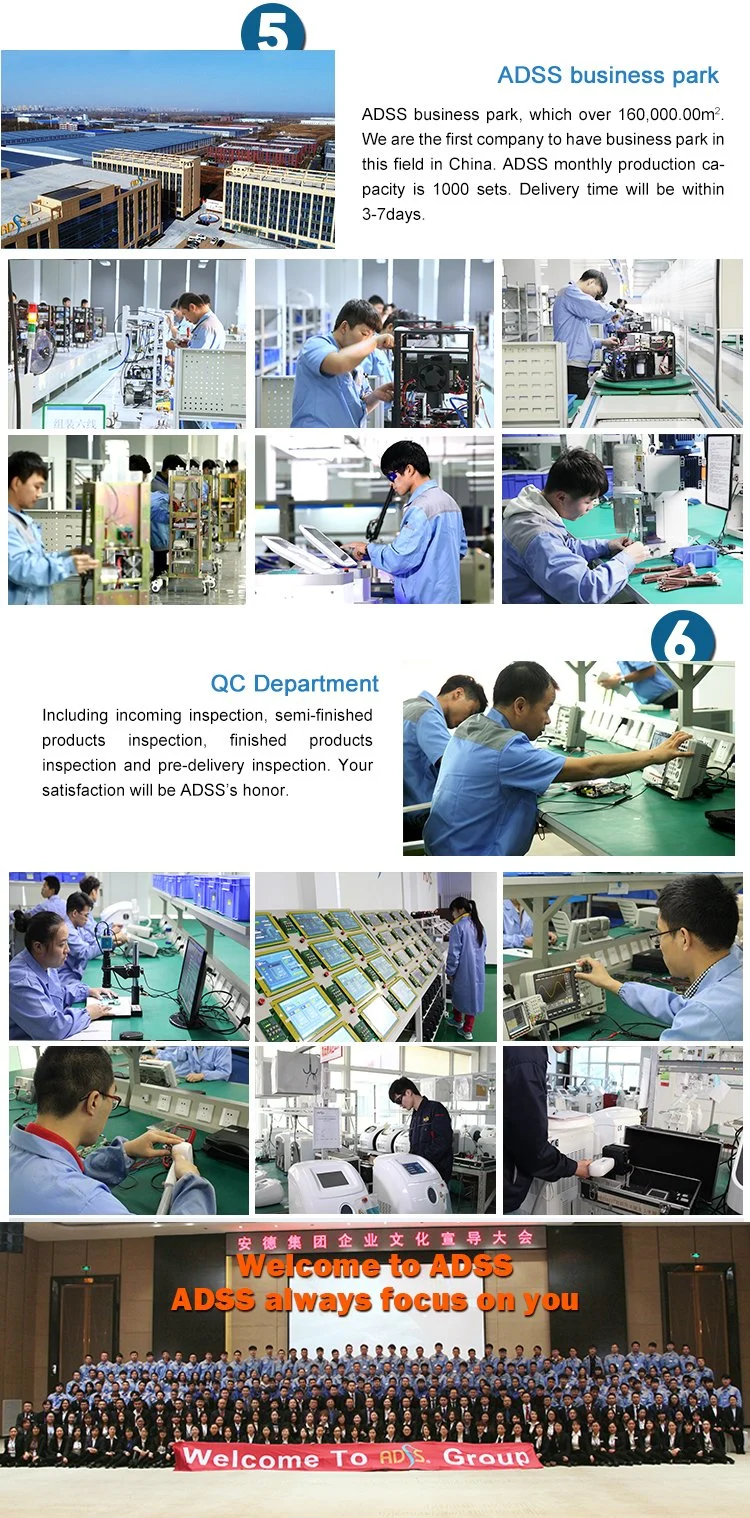 For more information, please feel free to contact ADSS, we will answer you every question.
We sincerely expect your cooperation!
adsschina.en.made-in-china.com